When we make the rewards for our annual Festival Fundraisers, everything is made to order, however we occasionally have to make things before an accurate count is available and we end up with a few extras here and there. The items on this page are all things we made as exclusives for our backers and they are the last of their kind! As a backer of one or more of our Kickstarter fundraising campaigns, we're giving you first access to these extremely limited edition items! Anything that remains after April 1st will be made available to our mailing list.
Sizes and quantities are extremely limited. Please check the size that you are choosing. All sales are final, no returns, no exchanges.
Items that are sold out will be removed from this page (as quickly as we can).
Navigation tip: when you add something to your shopping cart, it will take you to view your shopping cart.
To get back to this page from the shopping cart:
click the link/name of the item you just added to your cart
then click on the link in the product description to get back to the Exclusive Products
While supplies last - every order will receive one of these prop document packets from the 2014 HPLFF campaign!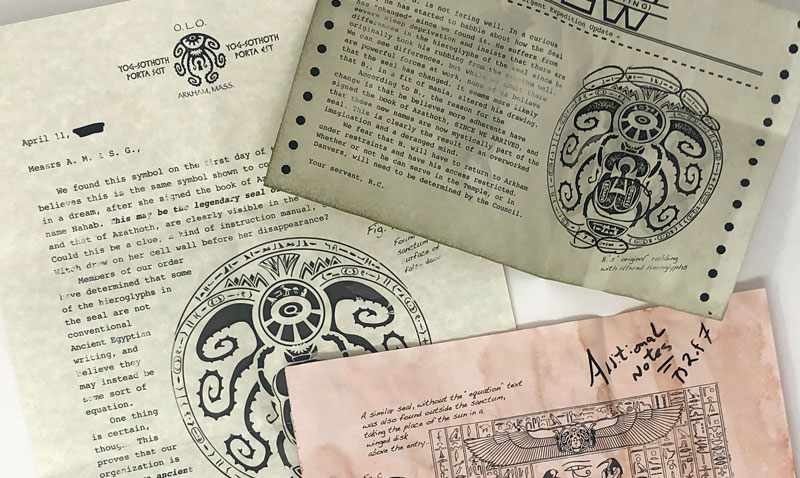 ---