Saturday, October 15, 2022 - 2:00pm
The 27th Annual H. P. Lovecraft Film Festival took place at the Hollywood Theatre in Portland, OR October 7-9th. The festival's return to all 3 screens of the theater was well-attended by audience members, filmmakers, and literary guests! During the annual Awards presentation on Sunday evening 10/9, Award Statuettes were presented for these categories:
Best Feature Film was awarded to Freeze, written, directed, and produced by Charlie Steeds. This period piece features the crew of the HMS Innsmouth on a rescue mission in the Arctic. When their ship becomes icebound, they are overrun with Deep Ones and must test their luck in the snowy landscape. The audience loved this fast paced, ambitious adventure film! It has the right balance of action, sweeping frozen vistas, powerful performances, Lovecraftian horror, and some of the best fish monsters we've ever seen on screen!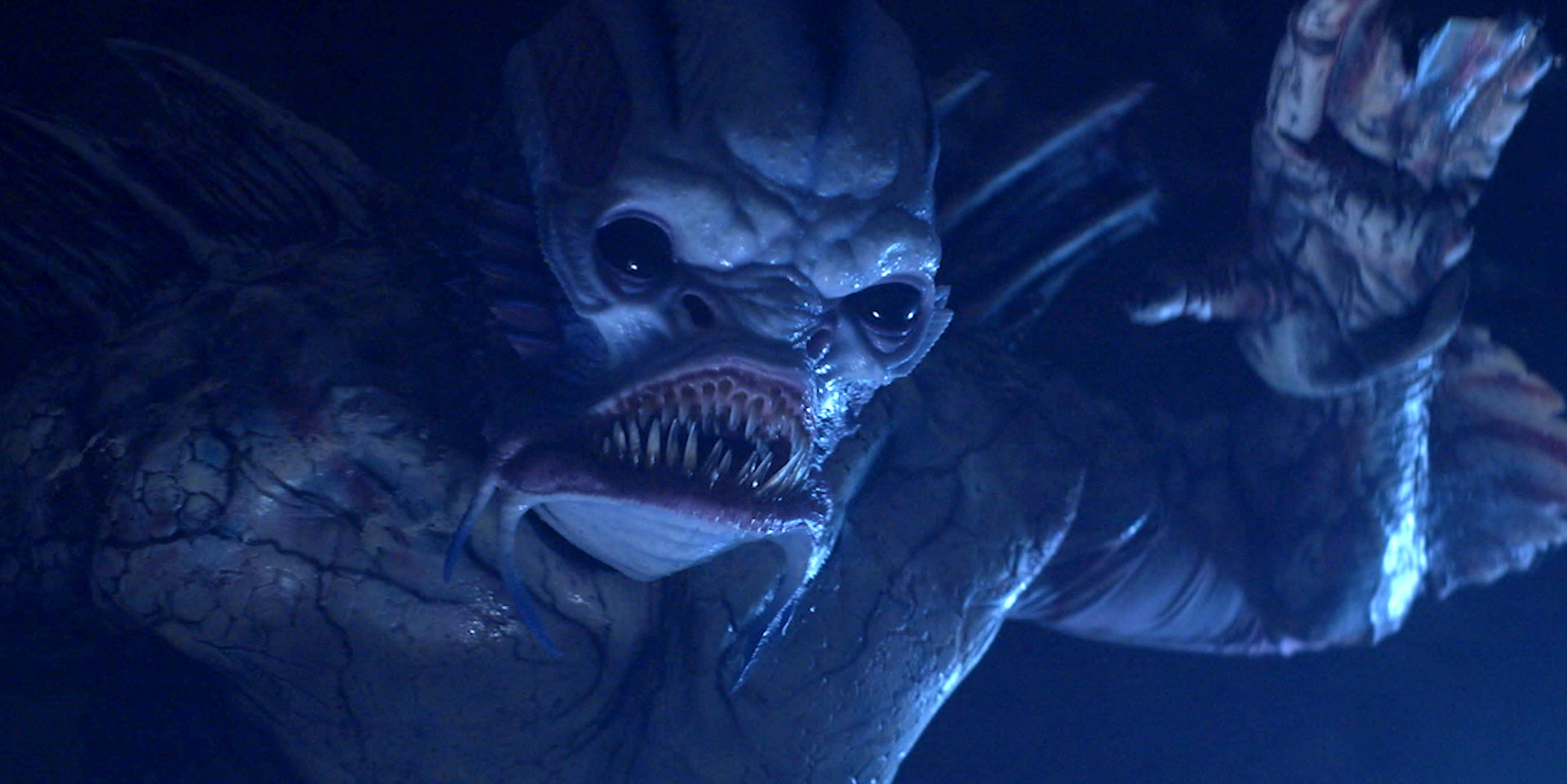 Best Short Film went to festival alumni Francesco Santoro for "At The Mountains of Madness," adapted from the H. P. Lovecraft novella. Notoriously difficult to adapt to screen, Santoro captures the overarching story in a very small space. Rather than being a fragment or vignette, his original script tells the complete story of the lost expedition, the Elder Things, and Shoggoths, with great character development and performances. The film closes with the final revelation of the origin of the human race in a highly impactful scene that drives home the madness and cosmic horror of Lovecraft's story.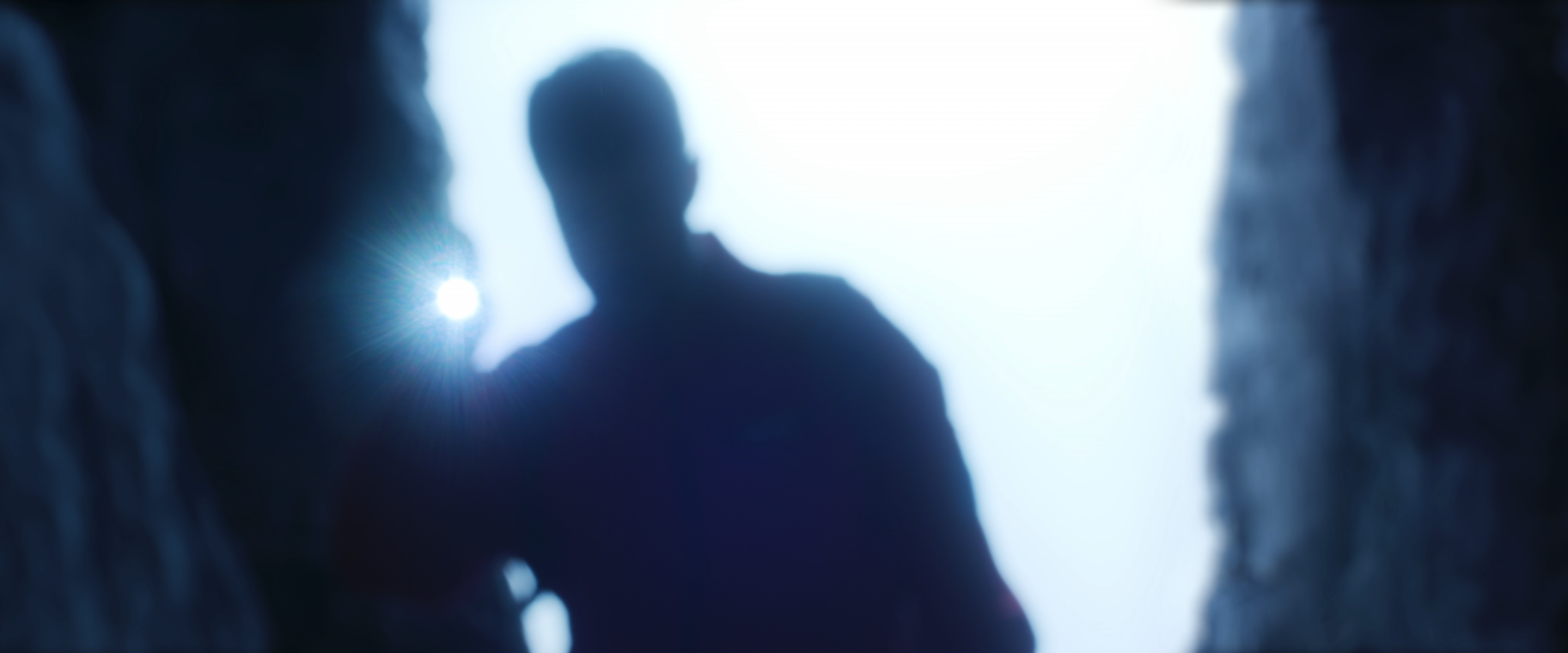 Whistle and I'll Come to You, directed by Valentina Battorti, won Best Adaptation. Beautifully filmed as a lush period piece, Battorti captures the chilling atmosphere of the M R James story, culminating in a truly terrifying scene wherein Professor Parkins has a close encounter with the entity stalking him. From the set design, costumes, and the prop whistle, careful attention to details made this an immersive and effective film.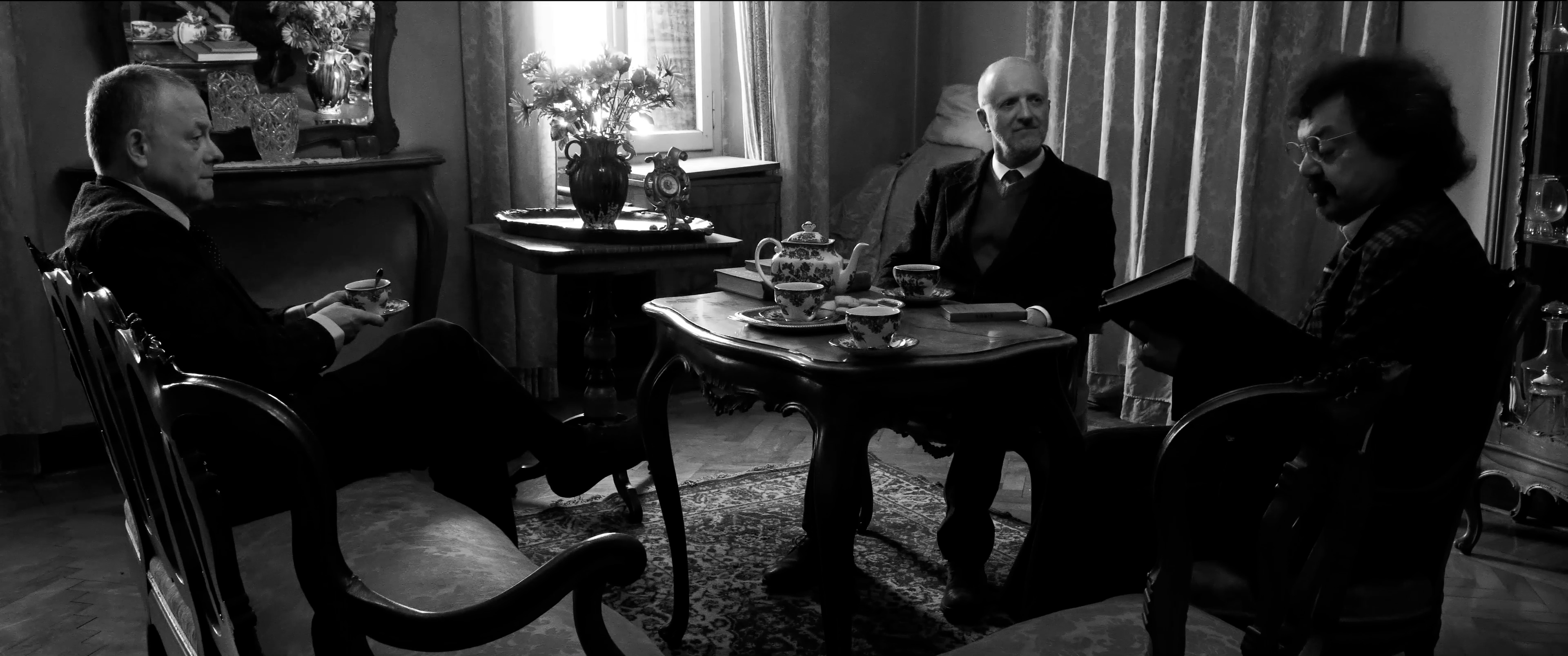 The highly coveted Audience Choice Award was won by "Tim Travers and the Time Traveler's Paradox" by Stimson Snead. This sci-fi comedy short straddles the line between cerebral and hilarious with a deft hand. Samuel Dunning plays all the iterations of Tim Travers with perfect comedic timing. Coupled with the smart story line that bends towards the cosmic, an absurd amount of violence, and snappy dialogue, it's a perfect storm of math and humor. Coming in a close second, was "Memento Mori," a beautiful and elegaic animated piece by Paul O'Flanagan.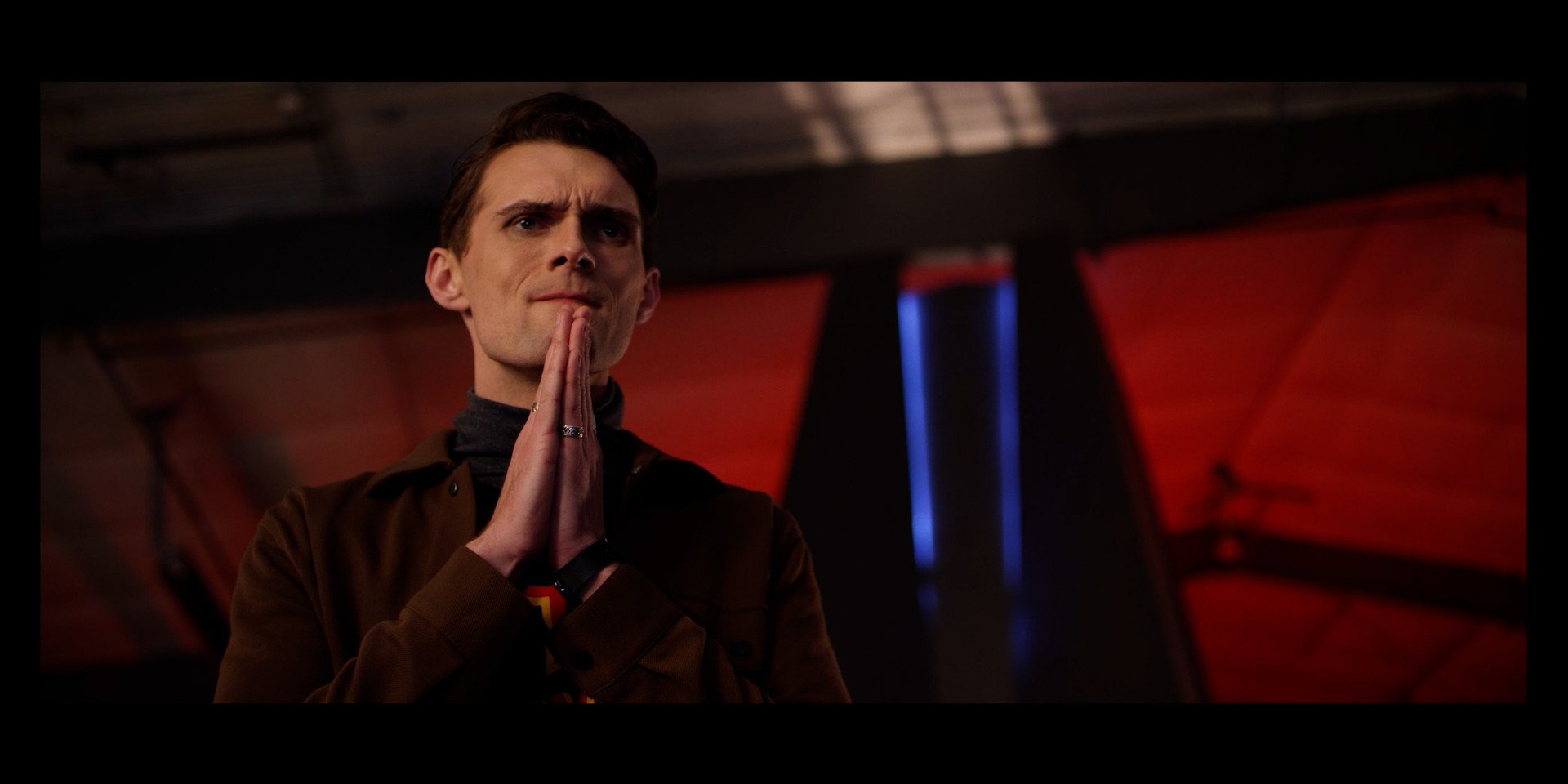 There were four finalists in our annual Screenplay competition:
Floris by Ben Huffman and William Andrew Lewis - Oakmont Manor Nursing Home just admitted a new patient that will change the course of three young nurses lives forever. Based on true events.
Black Kiss Stigmata by Chad Michael Ward - When a violent drug addict's lover goes missing, his hunt for her uncovers an ancient doomsday cult that traps him in a hallucinatory fever dream of madness and revelation.
Ms. Mary Madness by Craig Ouellette - A homeless mother is haunted by a Shadowbeast that devours people and puts their souls inside her mind. With each new soul, the voices in her head multiply. But is the Shadow real or is she going insane?
WINNER: The Cage by Paul Campion and Ted C Rypel - A customer and four employees held captive in a home electronics store must escape from a fanatic who intends on using them as human sacrifices to summon a monstrous evil entity from another dimension, hidden in the static of dormant TV channels.
Campion and Rypel put together a compelling bottle drama with perfect pacing, excellent visualization, realistic characters, good character development, and a fresh take on human sacrifice. The Cage wins Best Screenplay, but we truly hope to see all of these screenplays make it to the screen!
Lovecraft Under the Gun 72 Hour Film Contest
Each year, teams of filmmakers are challenged to make a Lovecraftian short film using a required prop and line of dialogue in just 72 hours. Each team had to use an Amulet as a prop, and use the line of dialogue "I will tell you only what you need to know." (from "Through the Gates of the Silver Key") Seven teams completed this year's competition, and were screened at the festival, with the audience deciding the winning film. This year's winner was "The Ecstasy at the End of the Sea" by team The Amelus. This Lovecraftian nightmare utilized a fantastical monster, haunting sound design, and impressive stop motion to edge out the runner up and last year's winner, team Trash People From The Dump.
Pickman's Apprentice
Being back on all 3 screens of the theater allowed us to bring back the Live Art competition, Pickman's Apprentice! Artists Liv Rainey-Smith, Nick Gucker, and Dave Correia competed for the title by drawing (in just 80 minutes) a depiction of "Ghouls Gone Wild" - a theme suggested by the audience members! This year's winner is Dave Correia! The original pieces were sold in Silent Auction with the proceeds going to AnimalAid PDX.
Lovecraftian Microfiction Contest Winners
The Microfiction contest challenges authors to write a complete Lovecraftian story in 500 words or less. The 10 winners and 3 honorable mentions for this year's contest are:
OVERALL WINNER: Mack W. Mani "The Dweller in the Smoke"
Lisah Walden - "Mouth of the Faceless"
Russell Smeaton - "Eye See You"
Kristi Pertersen Schoonover - "Sea Legs"
Felicia Martinez - "Always and Forever"
Therese Walton - "The Siblings"
Maxwell Marais - "Proliferation"
James McRobert - "Floaters"
Selina Field - "Strange Treasure"
Yeshoshua Reyez - "Diaspora"
Aaron Besson - "But is it art?"
Bob Brinkman - "Amen"
Christiane Merritt - "The Restorer"
---
Congratulations to all of the winners!
Mark your calendars for the next H. P. Lovecraft Film Festival in Portland, OR, October 6-8, 2023!
Submissions will be open soon on https://filmfreeway.com/HPLovecraftFilmFestival