Click here to get your festival tickets!
​Every Single Day ticket and 3-day Pass gives you access to ALL 3 SCREENS OF FILMS at the Hollywood Theatre, PLUS ALL EVENTS at the EOD Center, ALL DAY LONG!
Because of this, keep in mind that seating in all screenings and events is FIRST COME, FIRST SEATED, so to ensure you get a spot in your preferred screening/event, please arrive early to secure your seat. If you're unable to get a seat because an auditorium is full, you'll be able to find a place in another excellent program at the festival! NOTE: There are so many fun things to do, we don't offer refunds to those who are unable to find a seat in a single program, so please plan ahead and arrive early.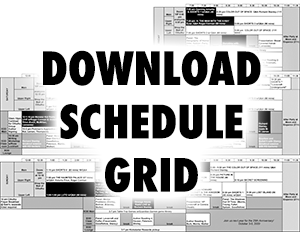 Schedule by day | View Schedule by location