Tuesday, October 10, 2023 - 4:30pm
Award Winners for the 28th Annual H. P. Lovecraft Film Festival
The 28th Annual H. P. Lovecraft Film Festival took place in person at the Hollywood Theatre in Portland, OR October 6-8th. Filmmaker Guest of Honor Rebekah McKendry (Glorious), Author Guest of Honor Clay McLeod Chapman (What Kind of Mother), and Special Guest screenwriter Dennis Paoli (Re-Animator, Suitable Flesh) joined us for the weekend! During the annual Awards presentation on Sunday evening 10/8, Award Statuettes were presented for these categories:
Best Feature Film went to Suitable Flesh, written by Dennis Paoli, directed by Joe Lynch, produced by Barbara Crampton, and starring Heather Graham, Judah Lewis, Jonathan Schaech, Bruce Davison, and Barbara Crampton. Adapted from H. P. Lovecraft's short story "The Thing on the Doorstep," this neo-noir, erotic body-swapping horror thriller is bloody, it's horny, and at times humorous, but it stays true to the spirit of the original story. The A-list cast gives their all, with some of them playing multiple characters as the Wizard Waite claims each of his victims's bodies.
The script, the gender flipped characters (at Joe Lynch's behest!), excellent performances, and careful balance between horror, gore, sex, and humor proved to be a winning combination! Suitable Flesh also went home with the Audience Choice award!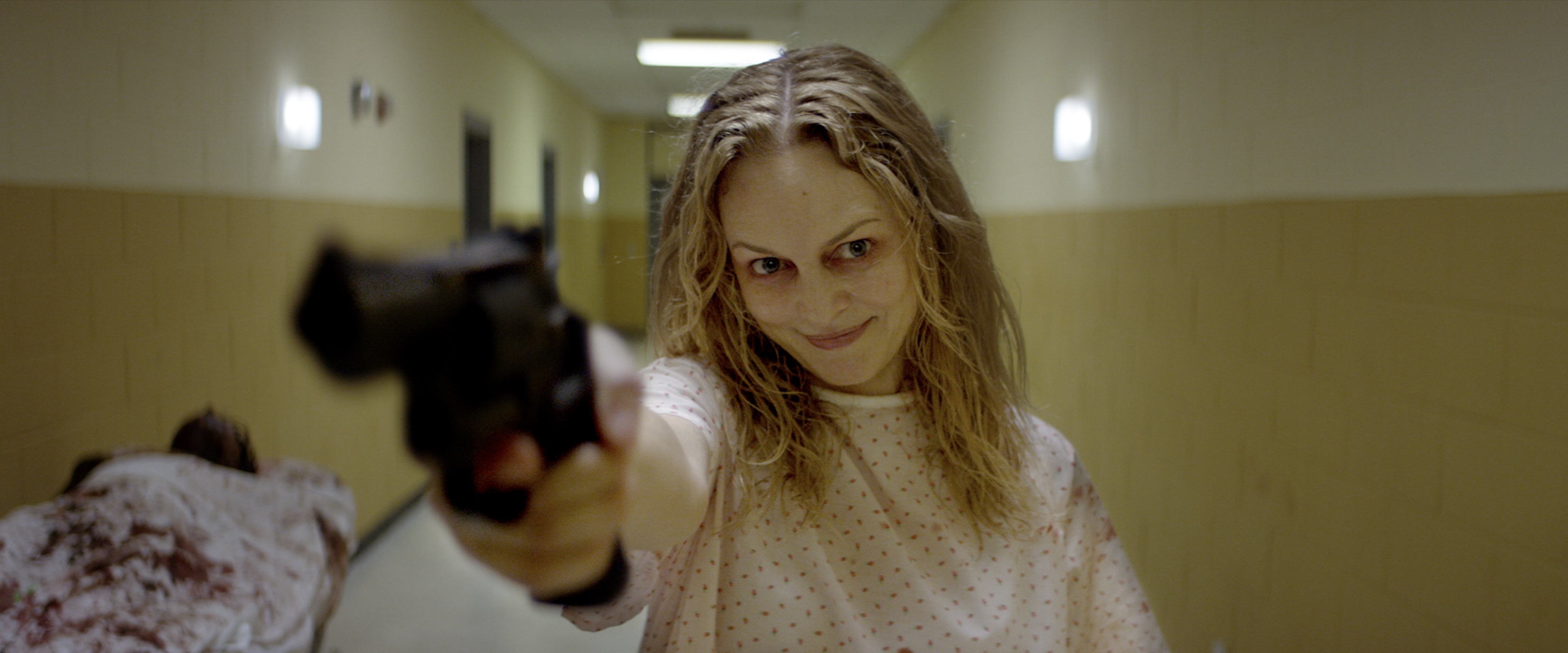 Best Short Film went to "Whisper in the Static" directed by Heather Humpleman, written by Nathan Carter. A young woman hears a mysterious noise over the radio and pursues it with dangerous consequences. The premise, performances, direction, photography, editing, and sound design all coalesce in this short film to deliver an original and fresh take on cosmic horror.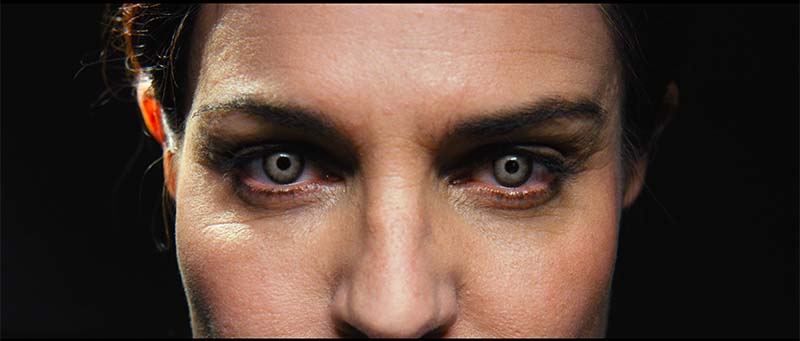 Best Adaptation was awarded to Alain Fournier's adaptation of H. P. Lovecraft's "The Temple". Set in WWII, the crew of a German u-boat on a mission in the North Atlantic witness strange phenomena on board. After an inexplicable explosion in the engine room, the submarine slowly sinks to the abyssal depths, while madness decimates the submariners. This faithful adaptation of the story is brought to life with beautifully rendered CG animation, convincing voice acting, and stellar sound design.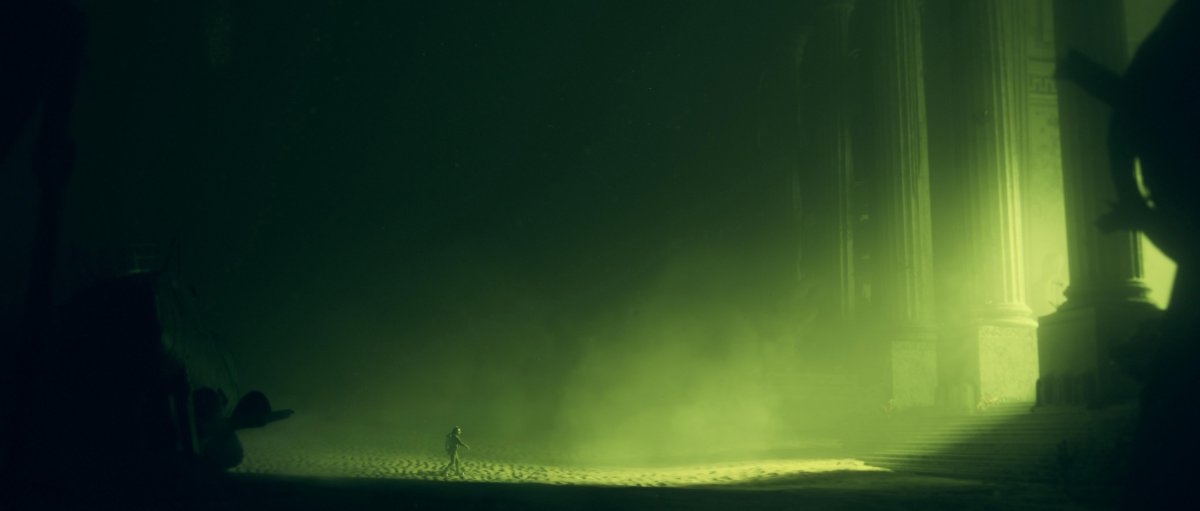 We had five finalists in our annual Screenplay competition:
Cellar Door by Sean Buttimer - A band of squatters inhabit an abandoned house only to find that the very hungry former owner still occupies the cellar.
Inherent Dread by Steven Jackley - Emily has an obsession with the rocker girl across the hall; after she becomes estranged from her druggy boyfriend, Emily steps in to help this new friend when she gets pricked with a used needle leaving her hand infected... and possessed.
The Drowned People by Thomas O'Malley - Fisherman Patrick Hennessey and his wife, Maggie, live an idyllic life with their two children in the remote New England fishing community of Folly Cove on isolated Great Saucauset Peninsula. On the eve of the town's 400-year anniversary, a covenant their Pilgrim ancestors made with an ancient evil has come due.
Unspeakable: Beyond the Wall of Sleep by Chad Ferrin - A sequel to Chad Ferrin's Unspeakable combined with H. P. Lovecraft's "Beyond the Wall of Sleep."
WINNER Best Screenplay: The Secret Skin by Wendy N. Wagner. When struggling art teacher June Vogel returns to her family estate, she discovers her niece has uncanny powers and that the house she fled is haunted. But just as June begins to make peace with the place, her newly remarried brother and his bride cut short their honeymoon, turning the family -- and the house -- into turmoil. A classic Gothic horror is updated with Lovecraftian cosmic horror when June realizes just what it is that's haunting the house, and how her family's legacy plays into the horrific events that have blessed and cursed her lineage.
Lovecraft Under the Gun 72 Hour Film Contest
Each year, teams of filmmakers are challenged to make a Lovecraftian short film in just 3 days, including a required prop and line of dialogue. Each team had to use a sponge as a prop, and use the line of dialogue "Abomination of abominations." (from "The Thing on the Doorstep") Four teams completed this year's competition, and were screened at the festival, with the audience deciding the winning film. This year's winner was "Abomination" by team Trash People From The Bump. This monster kid inspired film utilized stop motion, live action, original songs (written and performed by Theoddra Monstar and Aunt Gore) and a real live turtle, winning the audience's hearts and the Award!
Lovecraftian Microfiction Contest Winners
The 2023 Lovecraftian Microfiction contest challenged authors to write a complete Lovecraftian story in 500 words or less. The 10 winners and 3 honorable mentions for this year's contest are:
OVERALL WINNER: Maxwell Marais - "The First Act"
​Khloe Rhodes - "Call of the Ram"
Bob Brinkman - "The Devourers Beneath"
Maria Huning - "Clarias"
Ish Galvan - "Rep"
Jillian Rae Young - "Burning Feather"
David Haas - "Dreams of a Mountain"
Gary Butterfield - "The Pale Green Shed"
Kristi Petersen Schoonover - "Independence"
Rick Hutchins - "Ambergris Morning"
Honorable Mentions:
Erik Gorka - "Going Home"
Felicia Martinez - "Where Go the Beloved Cats of Ulthar"
Brian Garbe - "Marty"
Congratulations to all of the winners!
Mark your calendars for the next H. P. Lovecraft Film Festival in Portland, OR, October 4-6, 2024!
Submissions will be open soon on https://filmfreeway.com/HPLovecraftFilmFestival