Thursday, April 4, 2013 - 9:44am
Portland premiere of epic Valdemar Legacy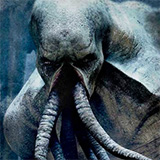 Shot as one huge Lovecraftian epic by director José Luis Alemán, the Valdemar Legacy and The Forbidden Shadow are big-budget love letters to the world of H.P. Lovecraft, containing everything from the Necronomicon and a family curse to Aleister Crowely, H.P. Lovecraft (as a character in the film), and even Great Cthulhu himself. This is also the last screen appearance of genre great Paul Naschy.
Read more about:
La Herencia Valdemar (The Valdemar Legacy)
La Sombra Prohibida (The Forbidden Shadow).
Click here to get your tickets now and don't miss the chance to see the Portland premiere of both of these films at the H.P. Lovecraft Film Festival.