Wednesday, March 5, 2014 - 6:43am
On Sale Now! Festival Tickets and Temple of Yog-Sothoth Spaghetti Dinner Tickets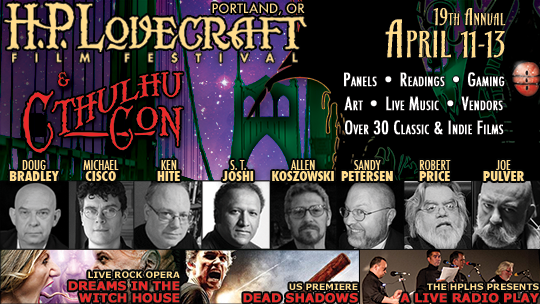 Thank you to everyone who supported the Kickstarter! We have a great festival planned for you, and regular tickets are now on sale through the Hollywood Theatre Box Office. You can buy online through the links below, or you can buy them in person at the theater.
Click Here to purchase your weekend pass
Click Here to purchase single day tickets
We also have a limited number of tickets left for our Saturday Night Dinner Event. We are pleased to present "The Temple of Yog-Sothoth Recruitment Drive & Spaghetti Dinner" on Saturday, April 12th at 5 pm.
Click Here for more information and to buy tickets.