The Hound - Audiodrama recording w/Stuart Gordon
Date and time:
Sunday, October 9, 2016 -

2:00pm

to

2:45pm
Listen to the new audiodrama, "The Hound," produced by Larry Fessenden and Glenn McQuaid (Glass Eye Pix) as part of their Tales Beyond the Pale series. With the voice talents of Barbara Crampton, Ezra Godden, Chris McKenna, and Larry Fessenden, this adaptation takes some liberties, but delivers the goods! Written by Dennis Paoli, Directed by Stuart Gordon, Music by Richard Band.
This special presentation will be followed by a Q&A with Stuart Gordon.
Special Thanks to Stuart Gordon, Glenn McQuaid, and Larry Fessenden for their assistance!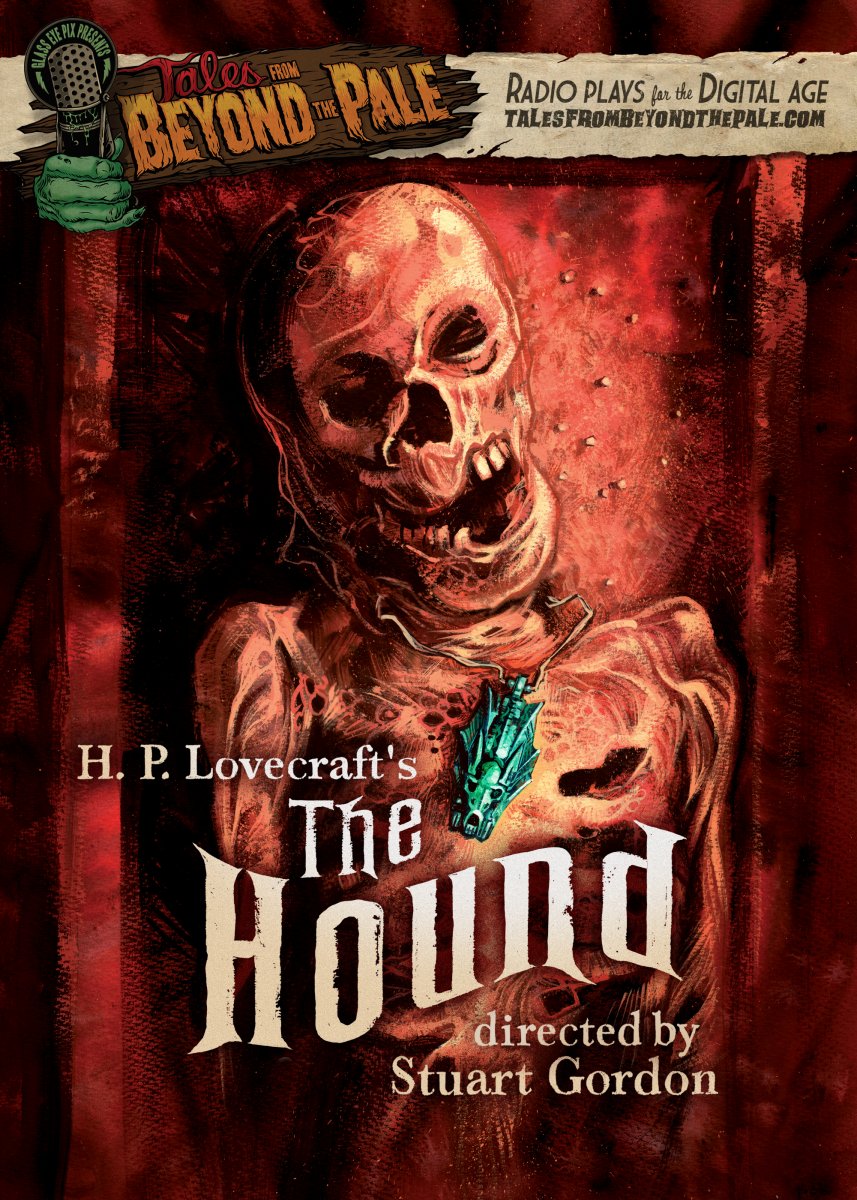 In 1985, winning the Critics' Award at the Cannes Film Festival, Stuart Gordon surprised audiences with his first feature film RE-ANIMATOR based on stories by H.P. Lovecraft. With its stunning box office success, RE-ANIMATOR became the first of a series of Lovecraft inspired films utilizing screenplays by longtime writing partner Dennis Paoli. They include: FROM BEYOND (1986), CASTLE FREAK, based on "The Outsider" (1994), DAGON (2001) and DREAMS IN THE WITCH HOUSE (2005) which was produced for THE MASTERS OF HORROR television series.
Last year he directed a radio play adaptation of Lovecraft's THE HOUND for Larry Fessenden's "Tales From Beyond the Pale."
Stuart Gordon has developed a strong and loyal following and increased interest in the work of Mr. Lovecraft.
He is happy and honored to return to the H.P. Lovecraft Film Festival.
Ia! Ia! Cthulhu fhtagn!
Owner:
H.P. Lovecraft Film Festival - Portland, OR